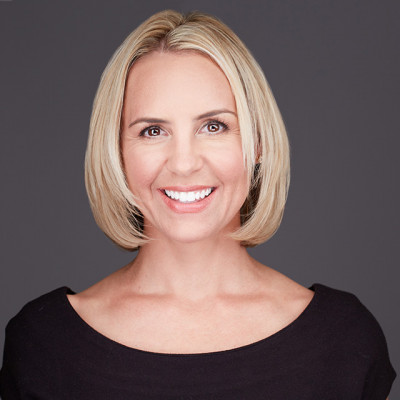 Alyssa Forcehimes, PhD
President
aforcehimes@trainforchange.net
Alyssa A. Forcehimes, PhD is the President of Train for Change Inc., the exclusive training partner of The Change Companies®. Dr. Forcehimes received her PhD in clinical psychology from the University of New Mexico in 2007. She has served as an investigator for numerous NIH-funded grants examining the effectiveness of behavioral treatments for addiction, with an emphasis on developing effective methods for disseminating evidence-based behavioral treatments in real-world settings. Dr. Forcehimes manages an expert team to meet the demands and opportunities of training, consultation and evaluation services. Dr. Forcehimes has an outstanding national reputation in best practices for implementation of behavioral change strategies with diverse populations and in diverse settings.
Scott Boyles
Senior National Training Director
sboyles@trainforchange.net
Scott Boyles is a licensed addiction counselor, MINT trainer and the Senior National Training Director for Train for Change Inc.® Mr. Boyles has spent more than three decades in the behavioral health field and has many years of experience working with the ASAM Criteria. Mr. Boyles is one of the original early adopters of the ASAM criteria, starting in 1991.Before becoming a full-time trainer, Mr. Boyles used the criteria professionally as a counselor and director. From 2007-2011, Mr. Boyles also served as a member of the ASAM Steering Committee for the ASAM Patient Placement Criteria. He also spent many years as a site reviewer, monitoring programs' application of the criteria. Mr. Boyles' experience at all levels of service and observation has enabled him to understand trainees' needs in both education and application at different levels of the service system. Since 1993, he has trained more than 8,000 people in proper use of the criteria. Mr. Boyles has passion and expertise in system-change approaches to support effective implementation and use of the ASAM criteria. He is well-known for his information, engaging, and entertaining trainings, which include practical, real-world applications.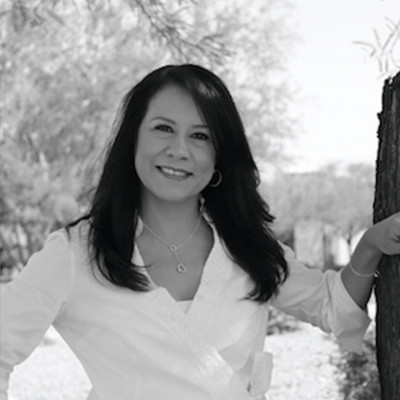 Christine Lizarraga
Managing Director
clizarraga@trainforchange.net
Christine Lizarraga is the Managing Director of Train for Change Inc. Christine received her Bachelor's degrees in Psychology and Criminology from the University of New Mexico. Prior to joining Train for Change Inc., in 2015 Christine served as Project Manager on several NIH-funded grants and oversaw the day to day operations of numerous multisite trials studying the effectiveness of psychosocial and pharmacologic treatments for substance use disorders. Ms. Lizarraga was a researcher with the Southwest Node of NIDA's Clinical Trials Network, a cooperative agreement between research institutions, front-line clinicians, patients and NIDA, with the specific aim to bring researchers and providers alike to work collaboratively to bring research and deliver new treatment options to patients in real-world settings. Dissemination and implementation of those research findings was a key role of Ms. Lizarraga's work. Christine brings a solid understanding of evidence-based practices for addiction and best practices to promote dissemination in community settings.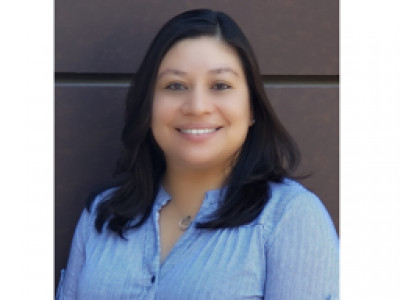 Candace Lizarraga
Office Administrator
candacel@trainforchange.net
Candace Lizarraga is the Office Administrator for Train for Change Inc. She holds a Bachelor's degree with emphasis in Psychology and Counseling and Educational Psychology from New Mexico State University. Prior to joining Train for Change, she worked in educational and healthcare settings. In the school district, she worked to disseminate behavior change and substance use treatments to students in an underprivileged community. More recently, Candace worked at the Mayo Clinic and focused on strategies for facilitating positive relationships between patients and providers. Passionate about promoting awareness of evidence-based practices and implementing positive behavior change in community settings, Candace is proud to bring her skills to the Train for Change Inc. team.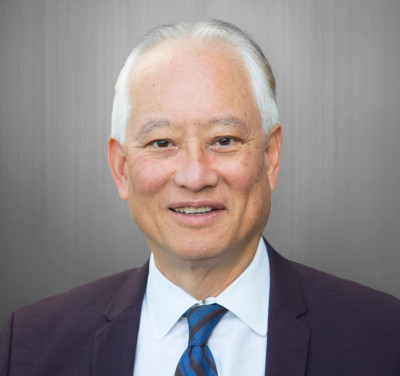 David Mee-Lee, MD
Trainer
David's philosophy of promoting empathy, compassion, communication and flexibility fits well with Train for Change Inc. He's well known for focusing on participant-centered services that uphold clinical integrity, are high quality and are cost-conscious. David has long believed in empowering and engaging clients to be active participants in their own treatment. A noted expert in the field of behavioral change, David has authored numerous articles and training materials to serve a treatment-focused audience, including The ASAM Criteria, in his role as Chief Editor.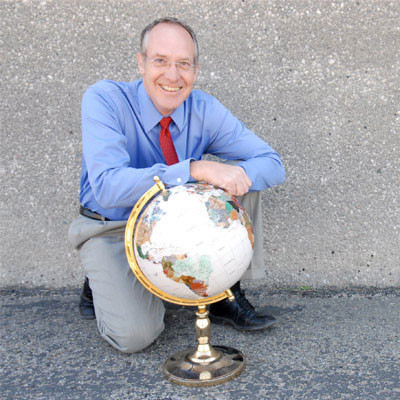 Scott Covert
Trainer
Scott has conducted training for the Administrative Office of the United States Courts – U.S. Probation, Wyoming Dept. of Corrections, Pennsylvania Dept. of Corrections, Oklahoma Dept. of Mental Health, Colorado Dept. of Human Services and the Kentucky Dept. of Mental Health, among others. With more than 30 years of experience, Scott has honed his ability to lead and teach group techniques, developed strong presentation and facilitation skills and effective communication and consulting skills. In addition to being a trainer for Train for Change Inc., Scott is also Vice President of Early Intervention Services for The Change Companies®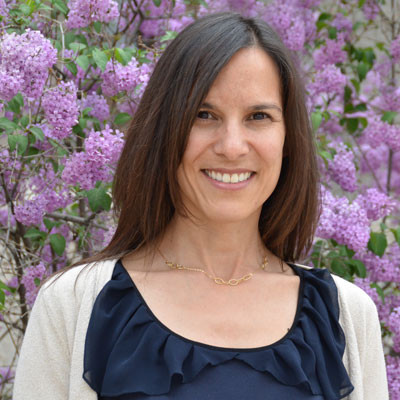 Kamilla Venner, PhD
Trainer
Kamilla Venner, PhD, is a member of the Athabascan tribe and is an Assistant Professor of Psychology at the University of New Mexico, as well as a MINT trainer since 2002. She has conducted research testing the effectiveness of motivational interviewing with American Indians. Her expertise is sought after by researchers around the world testing MI with indigenous populations. The vast majority of Dr. Venner's MI training has concentrated on American Indian/Alaska Native and other indigenous communities interested in this approach. She has training in Motivational Interviewing for Supervisory Training (MIST) and the Motivational Interviewing Assessment – Steps Toward Enhancing Proficiency (MIA-STEP) to work with supervisors who are training and monitoring MI practice in their staff. In addition to MI, Dr. Venner has provided training in the Community Reinforcement Approach (CRA) and is proficient in the Community Reinforcement and Family Training (CRAFT) approach. Projects have included improving oral health, decreasing obesity in infants, improving diabetes management and other behavioral health issues, such as substance use problems. She enjoys working in partnership with communities and agencies to see how evidence-based treatments may fit best for their clientele.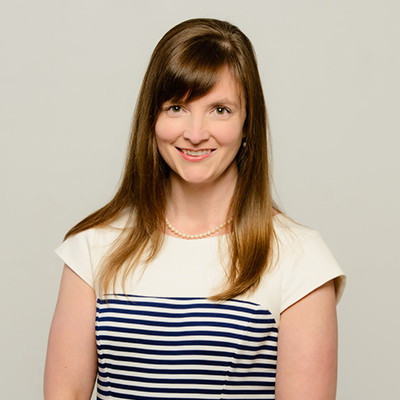 Ashleigh Simon, MS
Trainer
Ashleigh is the Clinical Director at The Bridge Addiction Treatment Centers, a non-profit organization serving adolescents throughout Alabama. Since 2004, Ashleigh has developed vital new programming, reinvented the clinical culture and increased the budget by over one million dollars at The Bridge. For more than two decades, she has provided therapy for teens and adults in Mobile County. Ashleigh has provided services as a trainer and auditor, including audit reviews of state programs. She has provided training on counseling, treatment and related topics, including the transtheoretical model, motivational interviewing, psychopharmacology, adolescent risk factors and screening instruments, Interactive Journaling®, compassion fatigue, countertransference and self-care, and outcome-informed treatment and tools. Ashleigh is a member of the Children's Policy Council, the Community Collaboration Group, the Community Advocacy Group and the Juvenile Justice Stakeholder Group. She serves as a mentor for the American Counseling Association and is a member in good standing with the American Counseling Association, Alabama Counseling Association, and the Mobile Area Licensed Professional Counselors Association. Additionally, she has received the Spirit of Recovery Award. She holds licenses as a Licensed Professional Counselor (LPC), Counseling Supervisor (LPC-S), National Certified Counselor (NCC), Clinical Supervisor (ACS) and Certified Adolescent Alcohol and Drug Abuse Professional (CAADP).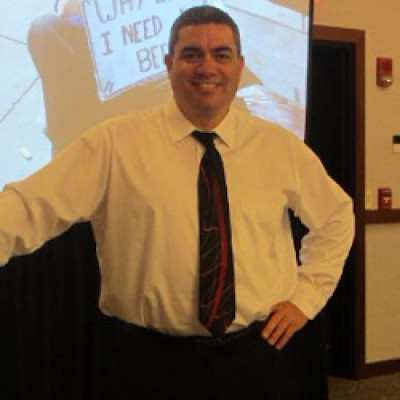 Glenn Duncan, MA
Trainer
Glenn Duncan has been working in the behavioral healthcare field for 25 years. He has lectured nationally on many topics including the Diagnostic and Statistical Manual of Mental Disorders, clinical supervision, emerging drugs of abuse and the ASAM Criteria. Glenn is a Licensed Professional Counselor, a Licensed Clinical Alcohol/Drug Counselor, a Certified Clinical Supervisor, and an Approved Clinical Supervisor. Glenn has a Master's in Clinical Psychology from Western Carolina University. Since 2003, Glenn has served as the Executive Director at Hunterdon Drug Awareness Program, Inc. in Flemington, NJ. Since 1999, Glenn has also specialized in, and has developed a lecture series on clinical supervision. He is a leading lecturer for both addictions and mental health professionals and trains nationally on issues regarding clinical supervision. Glenn authored a chapter on the use of live supervision in a community treatment organization for the book entitled "The Use of Technology in Clinical Supervision and Training: Mental Health Applications," published in 2016.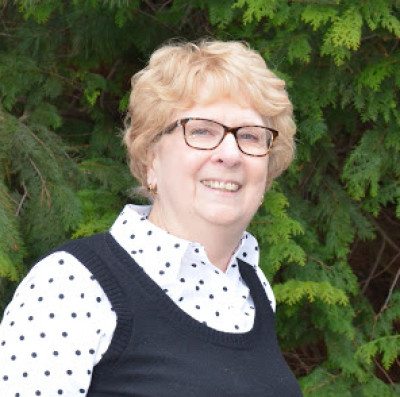 Nancy Milliron
Trainer
Nancy Milliron has worked in the addictions field for more than 30 years in a variety of positions from prevention to treatment to administration. These opportunities provide her with extensive knowledge and experience in the substance use disorder field which she brings to her trainings. Nancy, with a Masters Degree in Counseling, is a Certified Alcohol and Drug Counselor, a Licensed Professional Counselor (retired), a Certified Case Management Supervisor, and a Certificate in Problem Gambling, has had the opportunity to be an adjunct faculty member at both Penn State Fayette and California University of PA where she taught on the undergraduate and graduate levels. For more than 20 years, in addition to full time employment in the substance use disorder field, she has been an educator and trainer for addictions professionals with the Pennsylvania Department of Drug and Alcohol Programs and, more recently, the Council on Compulsive Gambling in PA. She actively consults with managed care organizations with a specific focus on the clinical and administrative programs.
Ellen Pallme
Trainer
Ellen Pallme, MSW, LCSW, LCAS, CCS is a practicing licensed clinical social worker and additions specialist. For the past five years she has devoted her time to clinical supervision and training new clinicians entering the field. She became a member of MINT in 2015 and has focused on developing skills with co-occurring disorders. Ellen has pursued her interest in helping trauma survivors by becoming a certified yoga teacher to include movement in therapy.
James Von Busch
Trainer
James Von Busch has been a Licensed Professional Counselor in the State of Idaho since 1993. He has worked in both the agency setting as well as private practice providing Mental Health Counseling and Substance Abuse Treatment. James served as Administrative Faculty for the University of Nevada, Reno as a Senior Certification Specialist and Trainer, providing analysis and technical assistance for clinicians and supervisors. He is an approved trainer for numerous NIDA/SAMHSA Blending Initiatives, utilizing his expertise to equip professionals in the areas of Medication Assisted Treatment, Motivational Enhancement Strategies, theory and strategies of systems change, individualized treatment planning as well as The ASAM Criteria.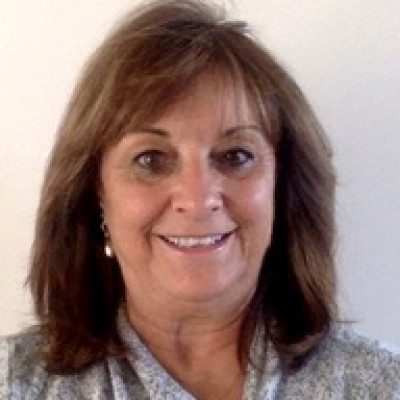 Dotti Farr
Trainer
Ms. Farr provides training and consultation to private organizations, county governments, and state governments. Previously she was the manager of Clinical and Quality Management services for the Bucks County Department of Behavioral Health. She concurrently served as the Clinical Director for the Bucks County Drug & Alcohol Commission. Ms. Farr was a reviewer on the revised SAMHSA/CSAT TIP 42 on Co-Occurring Disorders, and continues to work with them as a consultant/reviewer. She has extensive experience as a trainer locally, regionally, and nationally. She works with providers to improve access to care, quality of services and treatment outcomes. Ms. Farr is an ASSIST 11 trainer, and has completed the NIATx Coaches Academy. She is trained in Motivational Interviewing by MINT Trainers and has presented numerous trainings on MI. She has also been trained as a trainer with the National Institute of Corrections in Effective Communication, a model designed to reduce recidivism in antisocial populations utilizing Motivational Interviewing principles, coupled with other best practice protocols. Certified as a trainer in Motivational Interviewing, Co-Occurring Disorders, Treatment Planning, and Forensics and Addiction, Ms. Farr conducts trainings for the State of Pennsylvania/Department of Health/Department of Drug and Alcohol Programs. She has contracted with ZIA Partners to consult with organizations interested in becoming Behavioral Health Centers of Excellence. Ms. Farr was awarded the Outstanding Practitioner Award at the 2006 Pennsylvania Co-Occurring Disorders Conference held in Hershey, PA, in recognition of her efforts at the national, state, and local level.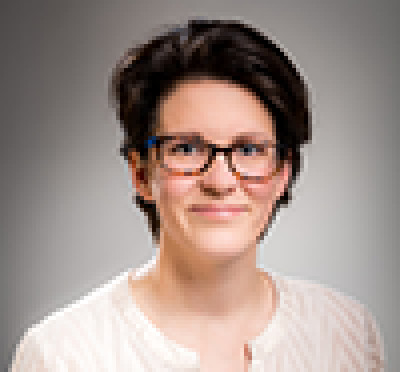 Jennifer Hettema
Trainer
Jennifer Hettema is an Associate Professor in the Department of Family and Community Medicine (DFCM) at the University of New Mexico. She is a clinical psychologist and conducts research and teaching on brief behavioral health interventions in medical and other settings with an emphasis on promoting health equity. She is a member of the Motivational Interviewing Network of Trainers and much of her work integrates this approach. Dr. Hettema is the Principal Investigator of several large federally funded grants investigating the impact of brief motivational interviewing on an array of behaviors, including unintended pregnancy, unhealthy alcohol use, drug use, and medication adherence. She develops curricula and teaches medical students, residents, faculty, and other community health providers. Dr. Hettema has extensive experience developing training and implementation plans for community organizations interested in adopting evidence-based practices.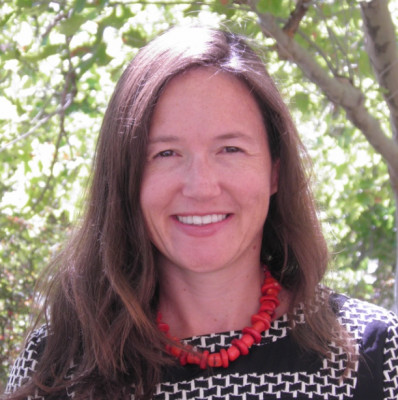 Claire E. Wilcox, MD
Trainer
Claire E. Wilcox, MD is an associate professor at the Mind Research Network, in Albuquerque New Mexico, and an adjunct faculty at the University of New Mexico. Dr. Wilcox received her medical degree at the University of Minnesota, did a residency in internal medicine at the University of Colorado Health Sciences Center, and a second residency in psychiatry at the University of California at San Francisco as well as a fellowship in Addiction Psychiatry at the University of New Mexico. She is board certified in psychiatry and addiction psychiatry. She has treated hundreds of patients with addictive disorders using evidence-based pharmacologic and behavioral interventions. In addition, she has served as a co-investigator or principal investigator for numerous NIH-funded grants examining the effectiveness of pharmacologic treatments for addiction, including two NIDA Clinical Trials Network (CTN) grants. Her research also has focused on trying to improve our understanding of the neural mechanisms of change during treatment for addictive disorders, and is experienced in using functional magnetic resonance imaging to explore these questions. Finally, she is a member of Motivational Interviewing Network of Trainers, and is skilled in using motivational interviewing in a variety of settings and patient populations and providing trainings. She is also an associate editor for the New England Journal of Medicine Journal Watch, which disseminates summaries of important research to practicing clinicians throughout the world. Dr. Wilcox is nationally-recognized for her broad clinical, research, and educational contributions, and is passionate about improving care through all of these modalities for the treatment of addictive disorders.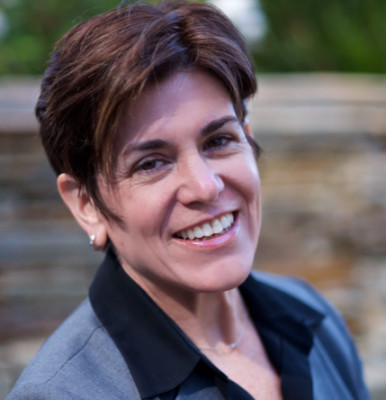 Kristin Dempsey
Trainer
Kristin Dempsey, EdD., LMFT, LPCC is psychotherapist in private practice, educator, and trainer. She specializes in working with individuals struggling with co-occurring mental health conditions, addictions, trauma, anxiety, and depression. She is full-time faculty at the Wright Institute MA Counseling Program (Berkeley, CA), and trains clinicians and students in a number of evidence-based therapy practices including Motivational Interviewing, Cognitive Behavioral Therapy, Applied Suicide Intervention Skills Training (ASIST), and the Neurosequential Model of Therapeutics (NMT). She also provides consultation to behavioral health systems seeking to improve their recovery-oriented, culturally responsive, and trauma-informed practices.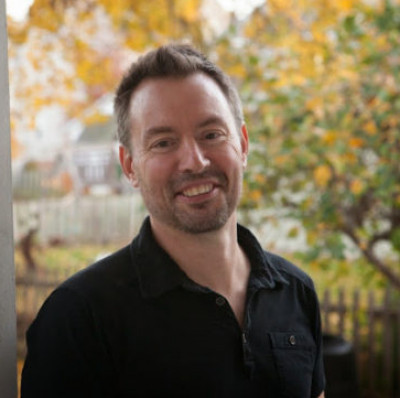 Ted Izydor
Trainer
Ted Izydor, MS, MBA, LPC, CSAC, ICS has been a licensed mental health, addiction counselor and independent clinical supervisor in Wisconsin over the past 25 years. Ted has worked in a variety of mental health and addiction settings and currently specializes in training health care professionals in AODA competency areas and ASAM criteria. His knowledge, work experience, humor and ability to engage the audience provides for a fun, informative and relaxing training which maximizes learning for participants. Ted is a guest lecturer at UW-Whitewater and has expertise in using learning and cognitive science to enhance teaching and training. Ted also has a special interest in implementation science and its application to effective training for an organization. Ted is an addiction podcast host, National Board Certified Counselor, a member of the Motivational Interviewing Network of Trainers and trains on various MI topic areas across the country.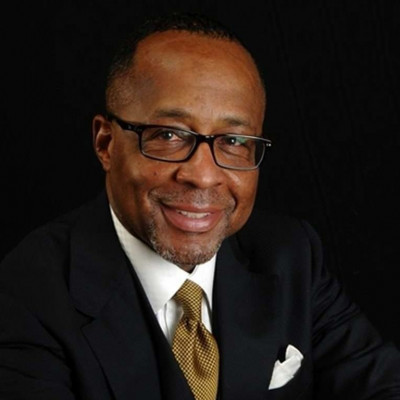 Kenneth L. Osborne
Trainer
Kenneth L. Osborne is the CEO of the Therapeutic Justice Institute. Mr. Osborne has over 30 years of correction administration, drug courts and addiction treatment experience that include the roles of drug court training faculty, Warden, jail administrator and substance use disorder treatment administrator. He holds a MS in Chemical Dependency Counseling and is a Certified Public Manager. Additionally, Mr. Osborne provides national and international consultation and technical assistance to corrections, problem solving/alternative sentencing courts, treatment facilities and serves as a subject matter expert on fatherhood and family reunification issues. He is the author of the 2013 Amazon bestselling book "When Mama is Daddy: Addressing the male crisis and challenge of Father Absence and the follow up book The Father Factor: What happens when Daddy's home?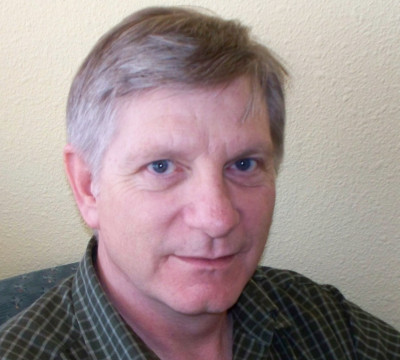 Raymond Anderson
Trainer
Raymond Anderson (Ande) is the Director of Operations and Training at The Life Link and the Director of Training at Life Link Training Institute in Santa Fe, New Mexico where he has worked since 1990. He is licensed in the State of New Mexico as an LPCC and LADAC. Raymond has degrees in Counseling, Theology, and Health and Human Services. He has been a public trainer for decades and currently trains in Community Reinforcement Approach (CRA), Community Reinforcement and Family Training (CRAFT), Motivational Interviewing (became a MINT trainer in 2002), Mental Health First Aid (MHFA), Question, Persuade, Refer (QPR), and many other topics. He is the main trainer at The Life Link and trains agencies in best practices in the US and as far as Australia and New Zealand.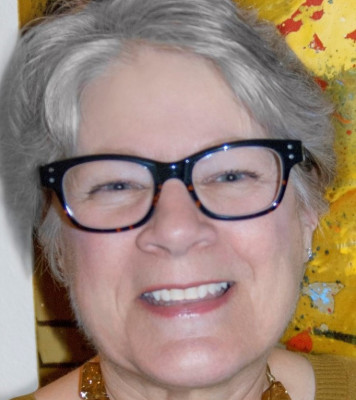 Dee-Dee Stout
Trainer
Dee-Dee Stout has undergraduate degrees in Psychology & Human Sexuality as well as a Special Major Master's degree in Health Counseling. She was a CCAPP-California certified/licensed alcohol & other drugs counselor for 20 years before leaving the professional organization due to its lack of harm reduction focus. She is also a member of the international Motivational Interviewing Network of Trainers (MINT). Additionally, Dee-Dee has worked in all modalities of drug treatment including prevention and management for nearly 35 years. As someone with a personal history of addiction and other psychiatric diagnoses as well as extensive specialized clinical training in diverse & holistic topics from Health Coaching/Fitness Training to Motivational Interviewing (MI in groups, in supervision, and with trauma-informed work) to iRest to CRAFT to Harm Reduction (and much more), Dee-Dee brings a unique personal view to all conversations. Currently Adjunct Faculty at Holy Names University in Oakland, CA, Dee-Dee has also been on faculty at numerous Bay Area colleges and universities. Finally, Dee-Dee continues to be interviewed on television, radio, film, and print, discussing treatment issues, harm reduction, drug policies and more, is a frequent conference speaker and presenter, and continues to provide frequent contributions to numerous best-selling books as well as scholarly papers on treatment issues, including harm reduction and trauma informed work using MI. Dee-Dee is best known for her wicked sense of humor and her ability to make clear complicated topics. Her book, "Coming to Harm Reduction Kicking and Screaming: Looking for Harm Reduction in a 12-Step World," is widely available and has received positive reviews. Currently, her writing can be found on the Families for Sensible Drug Policy website (FSDP.org; a non-profit advocacy group) where she has a regular blog titled "Family Matters/Families Matter."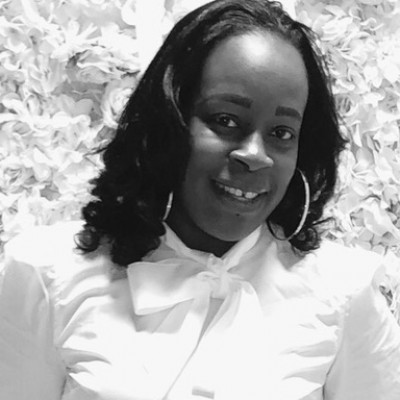 LaTifa Brooks
LaTifa J. Brooks-Clark received her BA in Political Science with a minor in Criminal Justice Administration from William Paterson University of New Jersey and her MSW from Temple University in Philadelphia. LaTifa has worked in addictions, mental health and corrections for over 13 years. Her experience spans various capacities including supervising and training clinicians in screening, assessment, treatment planning and client service reviews. LaTifa was introduced to the use of the ASAM Criteria while working at The National Council on Alcohol and Drug Dependence and became passionate about the model. She's known for her engaging style and her ability to incorporate practical examples into the training content.